We may earn money or products from the companies or links mentioned in this post.
This is a sponsored post written by me on behalf of Sprout Organic Foods for IZEA. All opinions are 100% mine.
As my family works to get healthier this year, I have made a habit of buying more fresh foods, but sometimes we still like to buy pre-packaged foods. When we go to pre-packaged items, one thing we make sure to do is to turn it over. By that I mean, we make it a point to turn the box over and read the labels and see what is actually in the foods we are putting in our bodies.
I realized that I was seriously lacking somehwere recently. The babies! The twins mostly eat what we do now, at 18 months, but they still love to eat the squeeze pouches to help get in some veggies and fruits they can't really chew well yet. I had just assumed that all those squeeze pouches were created equal. Oh, Becca…when will you learn?
I really want the twins to develop a love of healthy foods now, so I don't have to fight them to try them later. Research shows that developing a love of healthy foods early on helps foster healthy eating habits for life. I still struggle to get myself to eat healthy foods because I was so picky as a child, so I want to change that for my children.
Imagine my shock when I went to Babies R Us recently and I actually turned over the food containers and found THIS:
For reference- this was supposed to be Strawberry Pudding I believe. Do you see the 3rd ingredient…SUGAR! Even before the Strawberries. And then canola oil? I have never put oil in my pudding at home, why would it be in this one? And then there were some things I couldn't pronounce.
Okay, so, surely this was simply because I had chosen a pudding, right? Haha….NOPE! I grabbed the next one. This one was labeled as "natural"
It starts out good, but then again, we have things I can't pronounce. Yikes.
Well parents, I am here to tell you all is not lost! We have discovered the   Sprout Organic Foods. I love this brand so much. Sprout Pouches are organic squeeze pouch baby foods that take all the guess work out of what is in the package. They are made from ingredients like those you would find in your kitchen…you know- fruits and vegetables. No preservatives and nothing artificial. Not only can I pronounce everything- I know what it is and why it is in there.
See that, this one has Pears, Spinach and Prunes. That is it! Oh, and another thing I love, they are listed on the front, the same as in the back. What do I mean? Well, I mean if it is made mostly with pears, pears is the first thing listed on the front. (Remember the Strawberry pudding where strawberries and pudding were like numbers 4 and 5 on the list.) That way you know not only what makes up the food, but what will have the strongest flavor.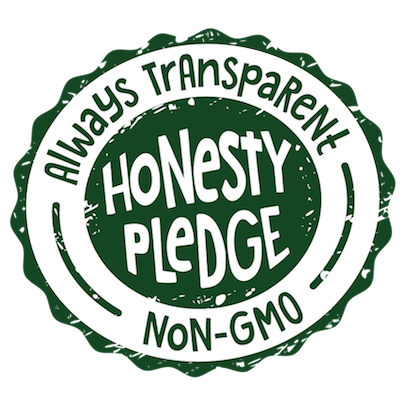 My kids love the Sprout Pouches and I love that I know what they are getting. Bonus that it helps fill in the gaps because they won't eat something because of texture or they can't chew it easily.
Parents, I have great news! You can go turn it over now at Babies R Us. Go and do what I did. Turn over your baby food products and see what is really in them, see what the first 5-6 ingredients are (as they are listed by what has the most to the least) and pick up a Sprout Pouch and see how simple it is to read the ingredients.
Stop by your local Babies R Us September 9th – October 2nd so you can receive a $10 gift card with a $25 Sprout purchase!
Be sure to check out Sprout Organic Foods Mission & Values 
Have you turned over your baby's food? Will you now?